Welcome to Friendly Dentistry! We believe that everyone deserves a beautiful, healthy smile from dentists and staff who truly care. We combine skilled dentistry with gentle, friendly chairside manners to provide our patients with a pleasant and comfortable dental experience.
No matter your dentistry requirements, we are devoted to comprehensive and preventive patient care. Your comfort is our top priority, and our patients are our most important asset! Call us today to schedule an appointment at our office in Overland Park or our office in North Kansas City. We look forward to seeing you soon!
Friendly Dentistry offers the following dentistry services:
NEW PATIENT SPECIAL for cash patients only
(includes exam, full mouth x-ray and cleaning—regular price $300!)
Adults: $140.00, Children: $100
IMPLANT SPECIAL
(includes implant placement, implant abuttment and crown—regular is $3800.00)
One complete crown unit for $2,500.00
Friendly Dentistry accepts most dental insurances including Kancare, as well as Kansas & Missouri Medicaid plans. Please contact either of our offices for specific insurance answers!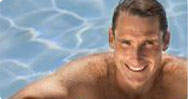 Whitening
Everyone loves a bright, white smile! Improve your first impression today!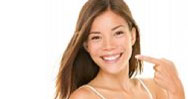 Cosmetic
Does your smile need a makeover? Friendly Dentistry offers several solutions for improving the general appearance of your smile!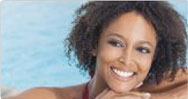 Veneers can reshape your teeth, and may provide an ideal solution in treating many dental conditions!